New Centennial Course Routing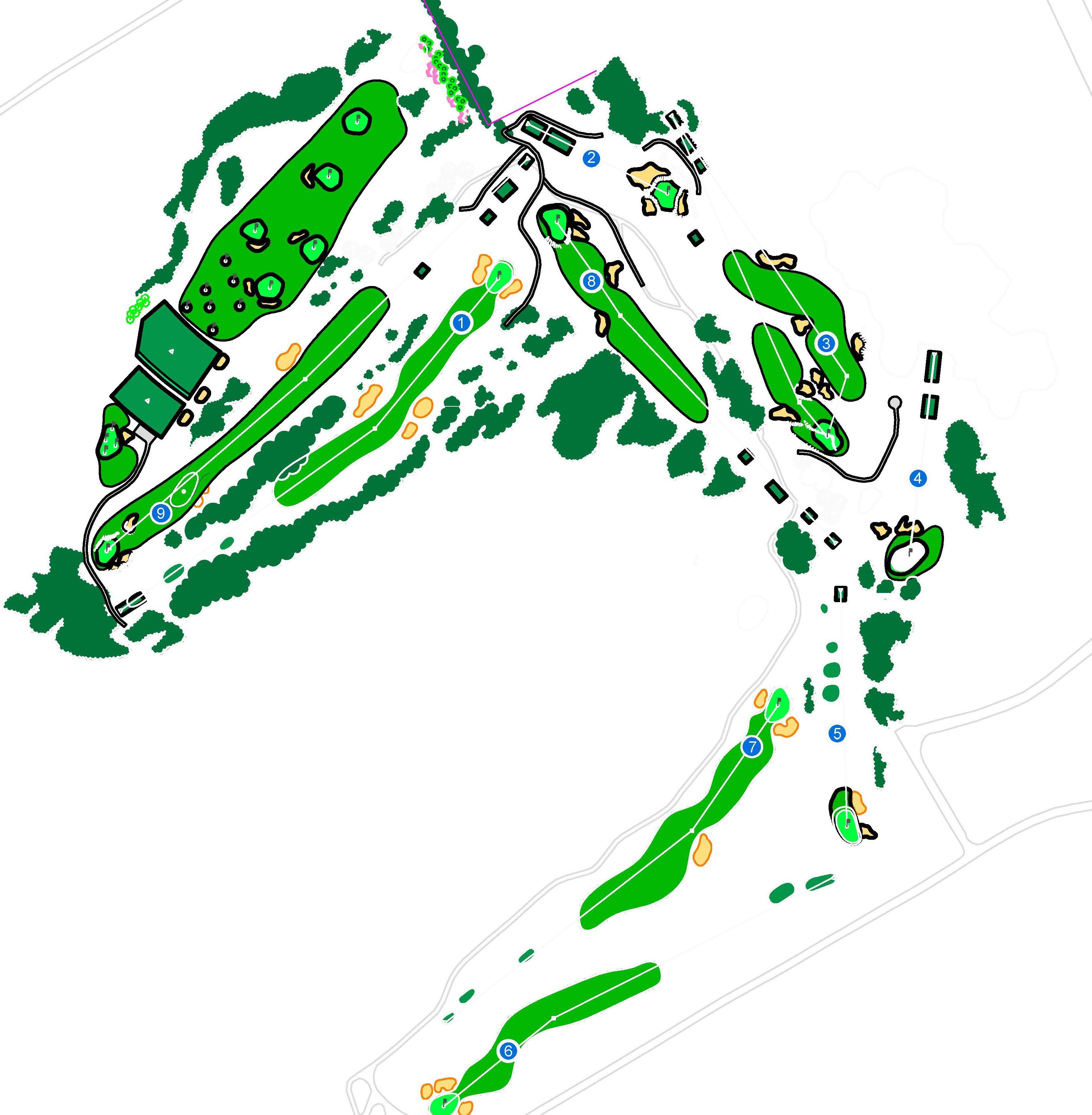 The new practice facility will be built on the existing #2 & #3 holes of the Centennial Nine. There will then be new holes to establish, which will retain New Centennial as nine sequential and separate holes. The description of the new routing is better shown on the drawings rather than described in words. Essentially, it builds a new par 3 second hole, with the tee in the area where the snack shelter now exists and the green located in the area of the women's amateur tee. The 4th hole, the existing par 5, will be changed to a Par 4, with a new green where the gazebo was once located, followed by a new par 3 to the area of the existing 4th green. Holes 5, 6 and 7 would be undisturbed. A new par 4 8th hole would be constructed in place of the existing hole, and will be followed by a lengthened 9th hole, which will be a par 5 as originally conceived when Centennial was first built. All the newly designed holes are patterned after great Flynn designed holes in existence.
The above description does not do justice to the beauty, walkability and playability of New Centennial while also addressing a long-needed golf amenity that PCC requires to continue to be a first class golf facility. This project is enabling us to build a first-class practice facility with a walkable, enjoyable and improved Centennial course. New Centennial will be ideal for playing nine holes, walking at any time, playing "a few holes" and yet will also retain the character, flexibility and capability to host competitive rounds for golfers of all abilities.