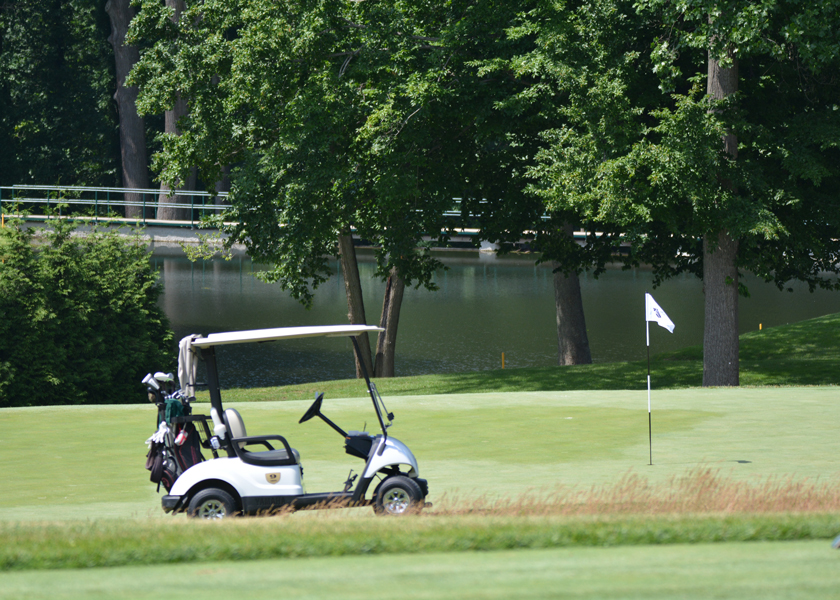 Philadelphia Country Club is a private, Member owned Club, offering 27 holes of Championship Golf. The Spring Mill Course was designed by William S. Flynn and stretches to 6,976 yards. The course hosted the 1939 U.S. Open, the 2003 U.S. Women's Amateur Championship and co-hosted the early rounds of the 2005 U.S. Men's Amateur Championship. Philadelphia Country Club is consistently rated in the top one hundred of America's Classic Courses by Golf Week Magazine. The Club is pleased to host Member-sponsored Golf Outings on Mondays and Wednesdays. Monday Outings require a minimum of 100 players with a maximum of 208 players. Wednesday Golf Outings are limited to a maximum of 44 players. PCC's experienced Staff have extensive knowledge of running full service, multiple format tournaments.
Meals are part of all Golf Outings at the Club. It is expected that Outing groups will have lunch, course refreshments, cocktail reception and dinner following the tournament. Custom designed logo merchandise is available through the Golf Shop. The Club shall have exclusive right to provide Golf and Golf related merchandise, supplies and service for the Outing.
Highly trained and established Forecaddies or traditional Caddies are available to provide extensive course knowledge while enhancing your Golf experience at PCC. Traditional Caddies are not available for Monday outings.
View Our Golf Outing Packages View Our Weekday Outing Packages